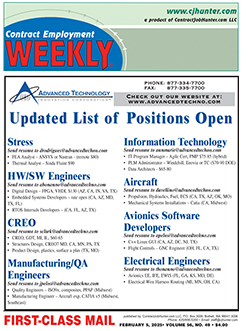 Read the current issue of Contract Employment Weekly Magazine!
A Subscription allows access to our full array of Services.
A Guest Membership is free of charge.
TARGET YOUR RESUME!
Our Monthly Regional Email Service will email a subscriber's resume to all of our advertisers, that are located in one specific region of the country, for only $5 (per region). Deadline is one day prior to the last Friday of the month.